Welcome to Tirea Radio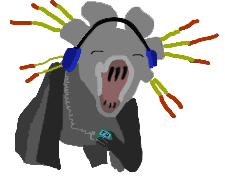 Kaltxì and welcome to Tirea Radio. We are currently in the process of getting everything switched over to our new server. Things should be up to 100% sometime in the near future. Also, we now have a new website, designed and developed by Seze from LearnNavi.org. It is still being installed, so if things don't look quite right, let Seze know so that he can get the issue taken care of. He can be reached anytime by email.
New Stream Location
You can now access the Tirea Radio audio stream from any platform (Mac, Linux, and Windows). To access the 128Kbps stream, open this file with your media player of choice. We are trying to keep the stream up as much as possible, but it may go down from time to time as we continue to get the new server up and running.